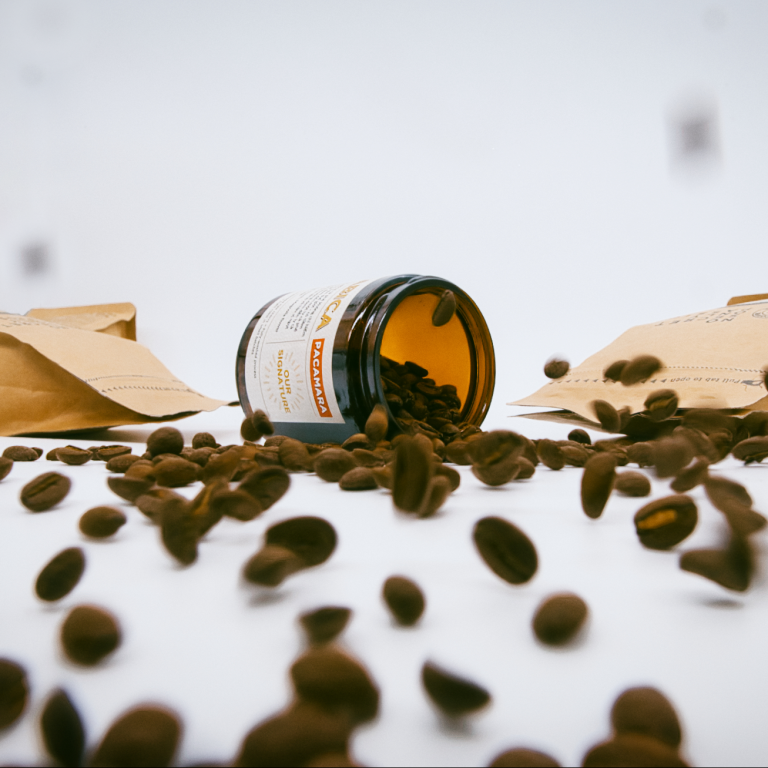 Are you ready to find the coffee beans that match your coffee preference? 
Spend a piece of your time answering five simple questions about your brewing techniques, fav brewing tools, and tasting preferences, we'll help you find the most suitable coffee product. 
We are a proud local Vietnamese specialty brand that strictly follows "FORM FARM TO CUP" approach. Here you will find exquisite flavor as well as new perspectives and an overall enjoyable experience with Vietnamese coffee
Our purpose is simple: to bring Vietnam specialty coffee closer to Vietnamese and introduce them to the world.
SPECIALTY COFFEE OF VIETNAM
All of our coffee meet SCA's specialty-coffee-standard (above 80 points on a scale of 100) *SCA (Specialty Coffee Association)
All process from cultivating, processing to roasting are done in Dalat, Son Pacamara is one of the pioneers in the specialty coffee field of Vietnam


Once delivered to you, all coffee beans have been hand-selected carefully then roasted in their distinct optimal profile. Thus, you can expect to experience the complex and delicate flavors in your cup of coffee.